Introducing the 2024 Bear Archery flagship model – the PERSIST. Nine decades of American made craftsmanship, tradition, and field testing, culminated into this refined design. The PERSIST is stealthier than ever featuring strategically placed in-riser dampeners, innovative string stop with built-in dampening, and new silent shelf technology to make your errant arrow contact with the riser undetectable. Streamlining your bow's profile has never been easier with new picatinny mount for your sight and the Integrate Mounting System® for your rest. We have also included an integrated wrist sling mounting point to eliminate unnecessary added parts. Built with the whitetail hunter in mind, we integrated a loop to the limb pocket for quick and secure connection of a pull up rope. For all hunters, we have also added convenient quick-disconnect shoulder sling attachment points as well. The PERSIST is as versatile as it gets with a draw length range of 26"-30", a maneuverable 31" axle-to-axle, and forgiving 6.5" brace height. Boasting up to 90% let-off, the next generation of the highly efficient EKO cam system can generate speeds up to 340fps. At Bear Archery we PERSIST on bringing you the finest bows on the market, and this the finest yet.
USA MADE

90 years of American craftsmanship culminated into this one design

UNMATCHED STABILITY

Wide pocket and limb design deliver the ultimate stability on every shot

MAXIMIZED CONVENIENCE

New quick disconnect sling mount positions and pull up rope attachment loop make this the most hunter friendly Bear bow ever

VIBRATION FREE

In-riser dampeners, innovative string stop with built-in dampening, and KillerWave limb dampeners eliminate all hand shock

EFFICIENCY DEFINED

Unique to the EKO cam system, this bow is as efficient at the shortest draw length as it is at the longest providing every archer the most energy possible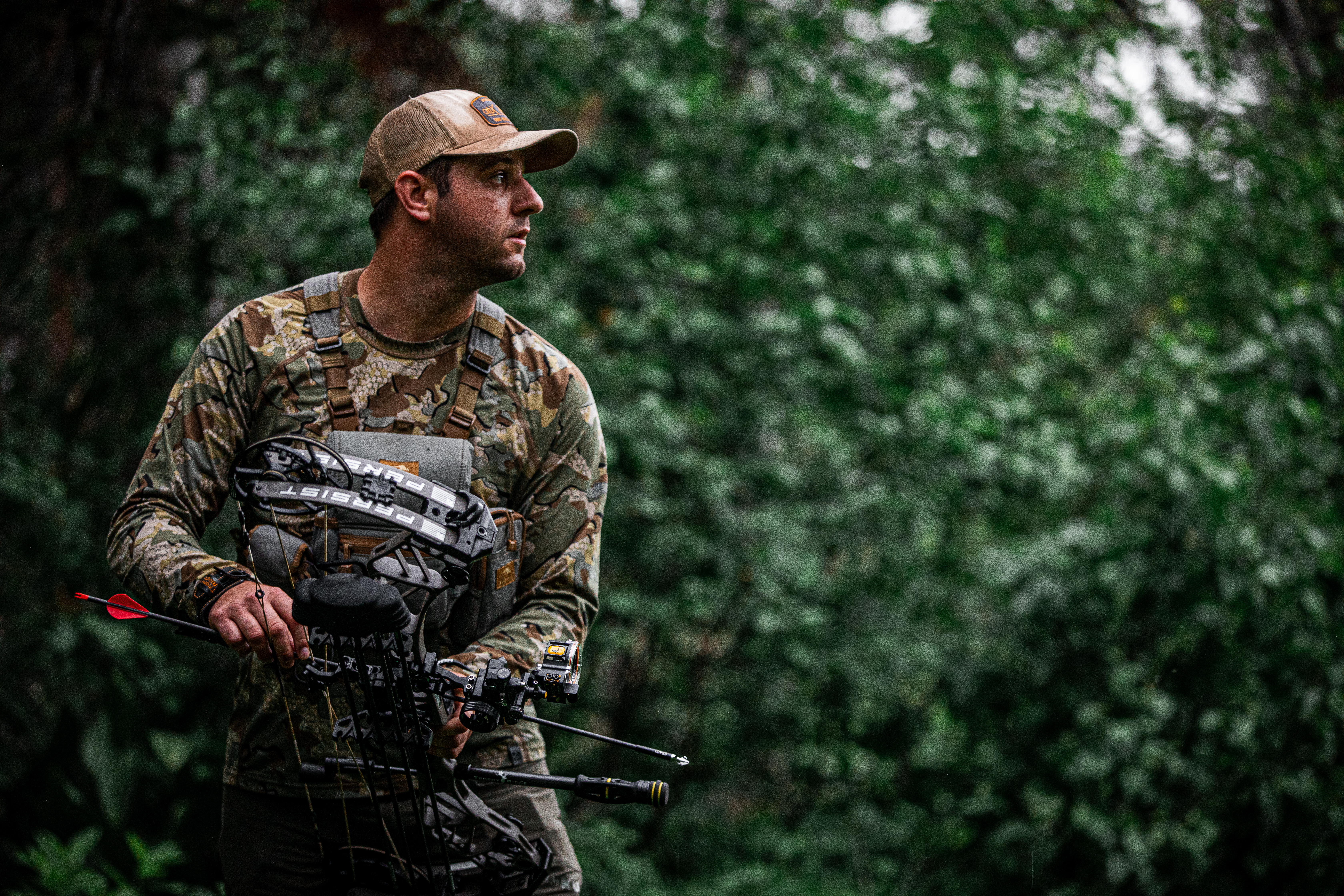 31"
6.5"
26-30
45-60 or 55-70
75%, 80%, 85%, 90%
Items that go with this product