Bowfishing Bow
Sucker Punch Pro RTF
SKU: A22CB21005R
31"
17-29.5
Experience the all-new Sucker Punch Pro from Cajun Bowfishing. This newly designed bow offers more performance and a bigger PUNCH than any Cajun bow before. The Sucker Punch Pro is offered in Cajun Red, Patriot, or an industry first GLOW finish that will be the talk on the water wherver you go.
Meet the new 2022 Cajun Sucker Punch Pro, designed and engineered for ultimate performance in confined bowfishing spaces. This compact 31" axle-to-axle bow is extremely lightweight and easy-to-maneuver in tight places, providing you with a more enjoyable bowfishing experience. Built on a complete new platform, the Sucker Punch Pro features a new riser and limb design, along with being more compact and lighter than the original Sucker Punch. The deep cam grooves are designed to prevent string derailment, providing you with the utmost confidence in your bowfishing equipment. Perfectly balanced and packing a mean punch, the Sucker Punch Pro has ultimate adjustability with interchangeable draw modules; a constant draw and 17 to 29.5" draw length specific module with 65% let off. With 20-50-pound draw weight range, it provides easy shooting, allowing you to enjoy an all-day or night trip on the water.
Ready To Fish

RTF Kit includes Cajun Winch Pro Reel, Brush Fire Arrow Rest, (1) Red Fiberglass Piranha Arrow, along with Sight and Riser Mounted Picatinny Rail/Line Puller

Maximum Versatility

Compact 31" axle-to-axle and lightweight

Performance & Comfort

Includes constant draw and draw length specific modules, along with Cajun Blister Buster finger pads

Innovative Camo Finish

New Glow in The Dark Cajun Camo, Cajun Red Camo, or Patriot Series Camo

Shoot All-Day or Night

Features 65% let off with the draw length specific module and a 6-3/8" brace height, offering a smooth and easy shooting bow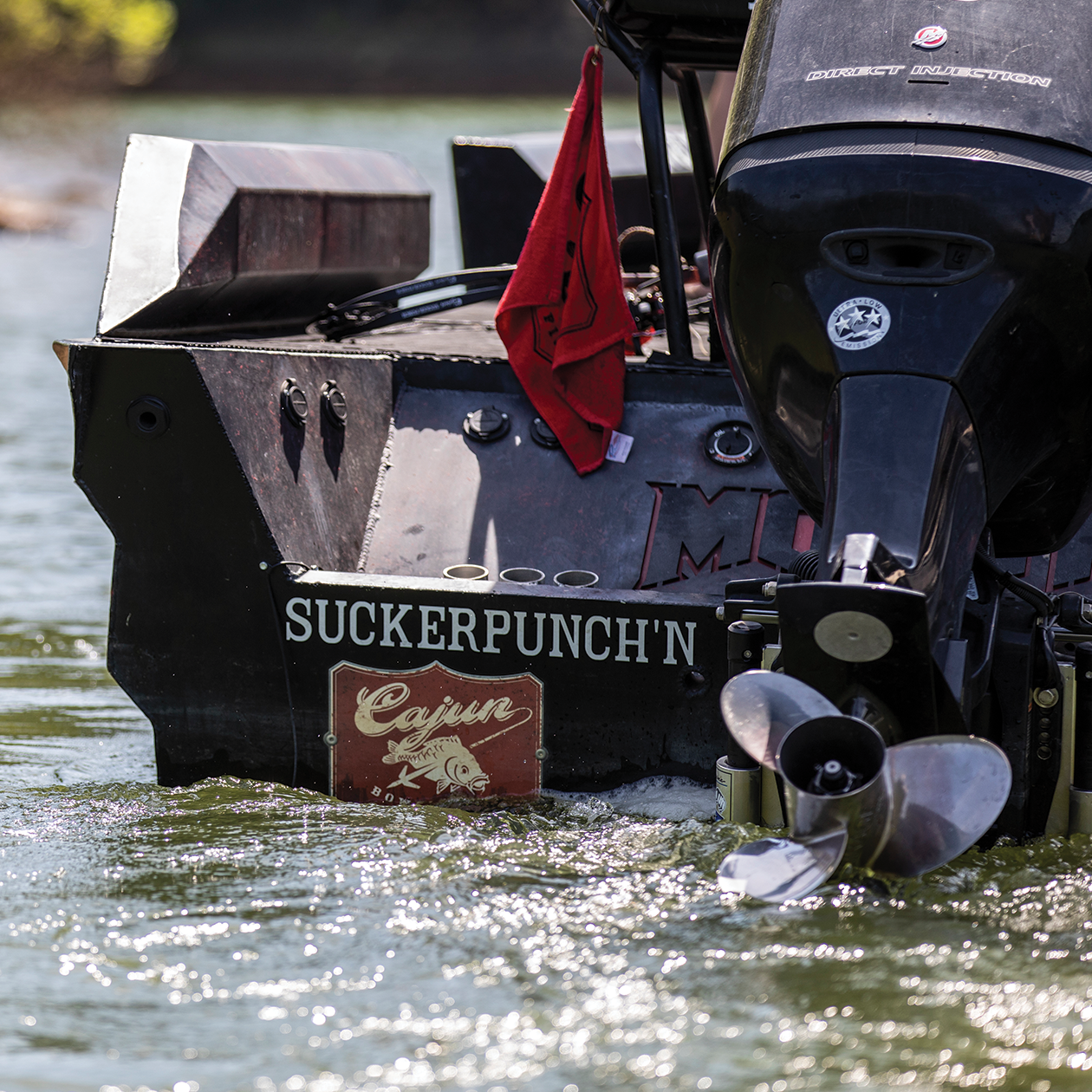 31"
6.375"
17-29.5
65%
Items that go with this product