See your target like never before with the all-new Trophy Ridge Alpha™ React® 1. The Alpha introduces an innovative .019" single-pin design with a unique A-shape that naturally guides the eye to the target, while not blocking your vitals with the pin. The aluminum body of the Alpha offers Trophy Ridge's legendary React® Technology, so after only two yardage adjustments, the remaining yardage indicators are sighted-in for dead-center accuracy. Easily make corrections with the advanced tool-less windage and elevation adjustments. Second- and third-axis leveling allows you to strengthen your accuracy at severe angles and over longer distances with all adjustments made via integrated knobs. The Alpha includes a rheostat light to adjust brightness to suit any shooting condition. Experience Trophy Ridge's all-new single-pin sight view with the Alpha React 1.
Enhanced Visibility

A-shaped .019" single-pin sight allows you to see your target like never before

Innovative Design

Unique, angular pin shape naturally draws the eye the target while maintaining an unobstructed view

React® Technology

After only 2 yardage adjustments, React® Technology automatically sights in the remaining indicators for dead-certain accuracy

Increased Accuracy

Improves accuracy at severe angles over longer distances with third-axis leveling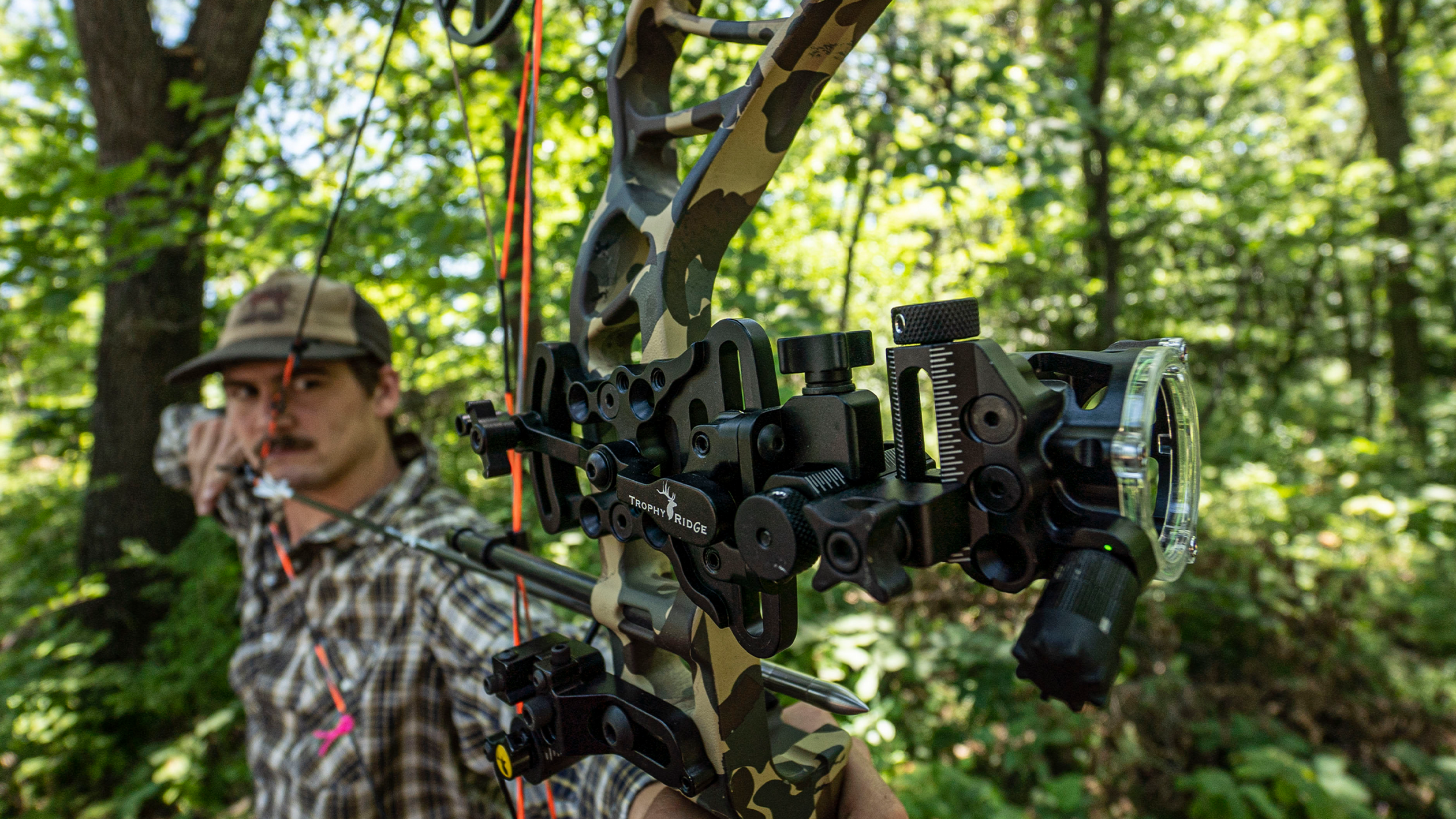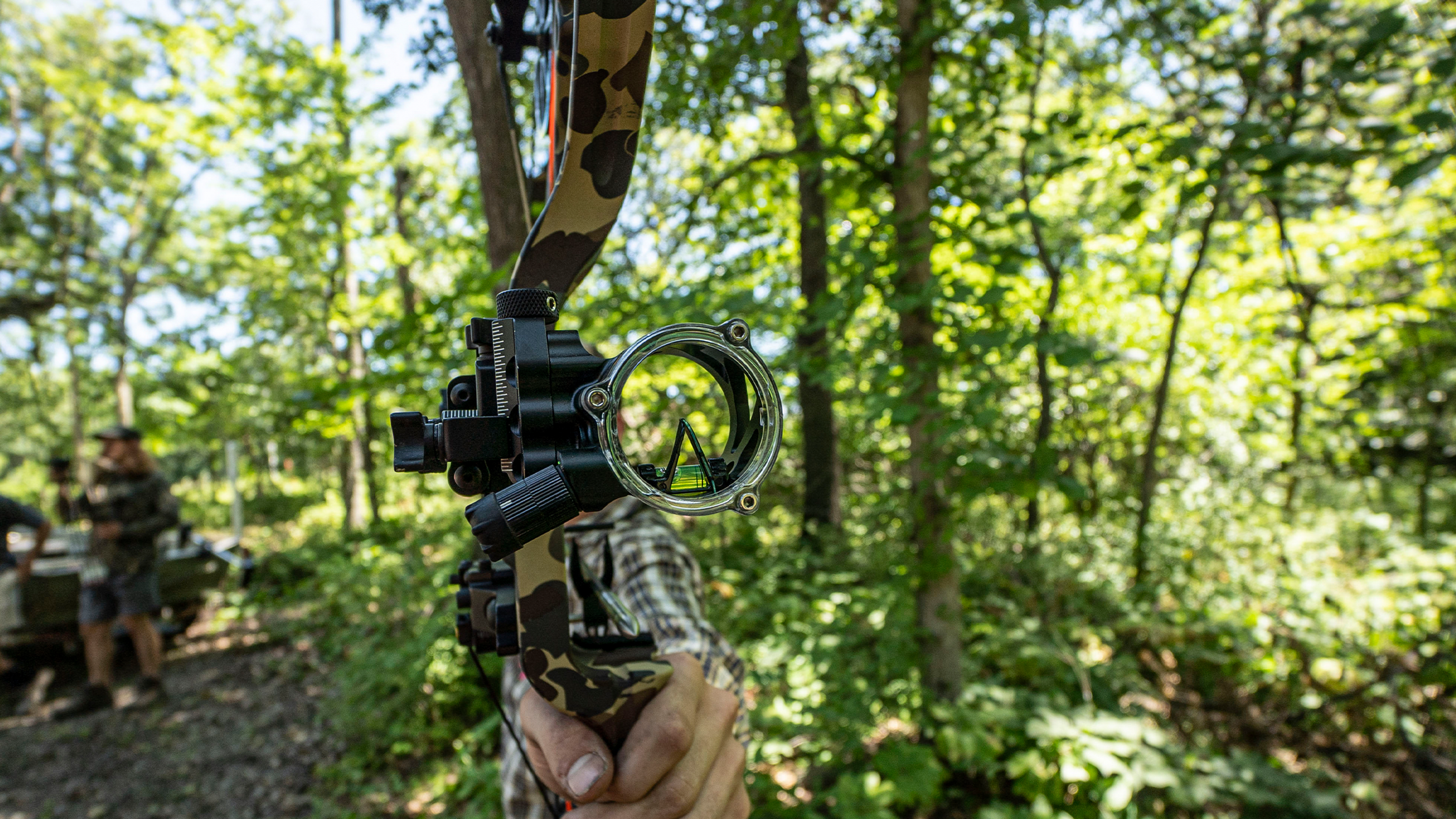 REACT TECHNOLOGY
When it's this effortless, you'll wonder why it took so long to own one. After only 2 pin adjustments, Trophy Ridge's exclusive React® Technology automatically sights in your pins. With a simple turn of an integrated knob or using an Allen wrench, we bring you a tool both incredibly easy to use and incredibly accurate.
LEARN MORE