The Resurgence RTH is a performance bargain with the all-new Bear Archery DHC 80% hybrid cam system. The all new DHC hybrid cam system offers Bear's signature smooth draw cycle with an 80% let-off. It also features a solid back wall to ensure consistency shot after shot. This lightweight 32" axle-to-axle bow offers class leading stability with a 6 1/4'' brace height. The new KillerWave limb dampeners help eliminate vibration and improve accuracy in every shot. The Bear Archery Resurgence RTH offers blistering arrow speeds up to 335 feet per second; perfect for 3D archery and bowhunting. The Resurgence RTH offers an incredible level of adjustability and accommodates draw lengths from 25 1/2'' to 31". This bow is available as either a 45 lbs. – 60lbs. or 55lbs. – 70lbs. bow and comes ready-to-hunt with Trophy Ridge accessories. The Resurgence RTH comes equipped with a Trophy Ridge 4-pin sight, 5-spot quiver, 6" stabilizer, Whisker Biscuit V, peep sight, and D loop. Experience one of the industry's most value packed and highly adjustable bow from Bear Archery.
NEW Cam System

Equipped with the all-new DHC 80% Hybrid Cam from Bear Archery

Performance Bargain

Class leading speeds up to 335 FPS and a mass weight under 4lbs.

Ready To Hunt

Bow comes ready-to-hunt with a complete Trophy Ridge accessory bundle

Dead in Hand

Equipped with the new vibration eliminating KillerWave limb dampener system

Ultimate Adjustability

25 ½ - 31 inch draw length and 45-60lb or 55-70lb limbs
32"
6.25"
25.5"-31"
80%
Ready to Hunt
Ready to Hunt (RTH) bows come complete with a Trophy Ridge sight, rest, quiver, stabilizer, wrist sling, D-loop, and no tie peep sight.
Learn More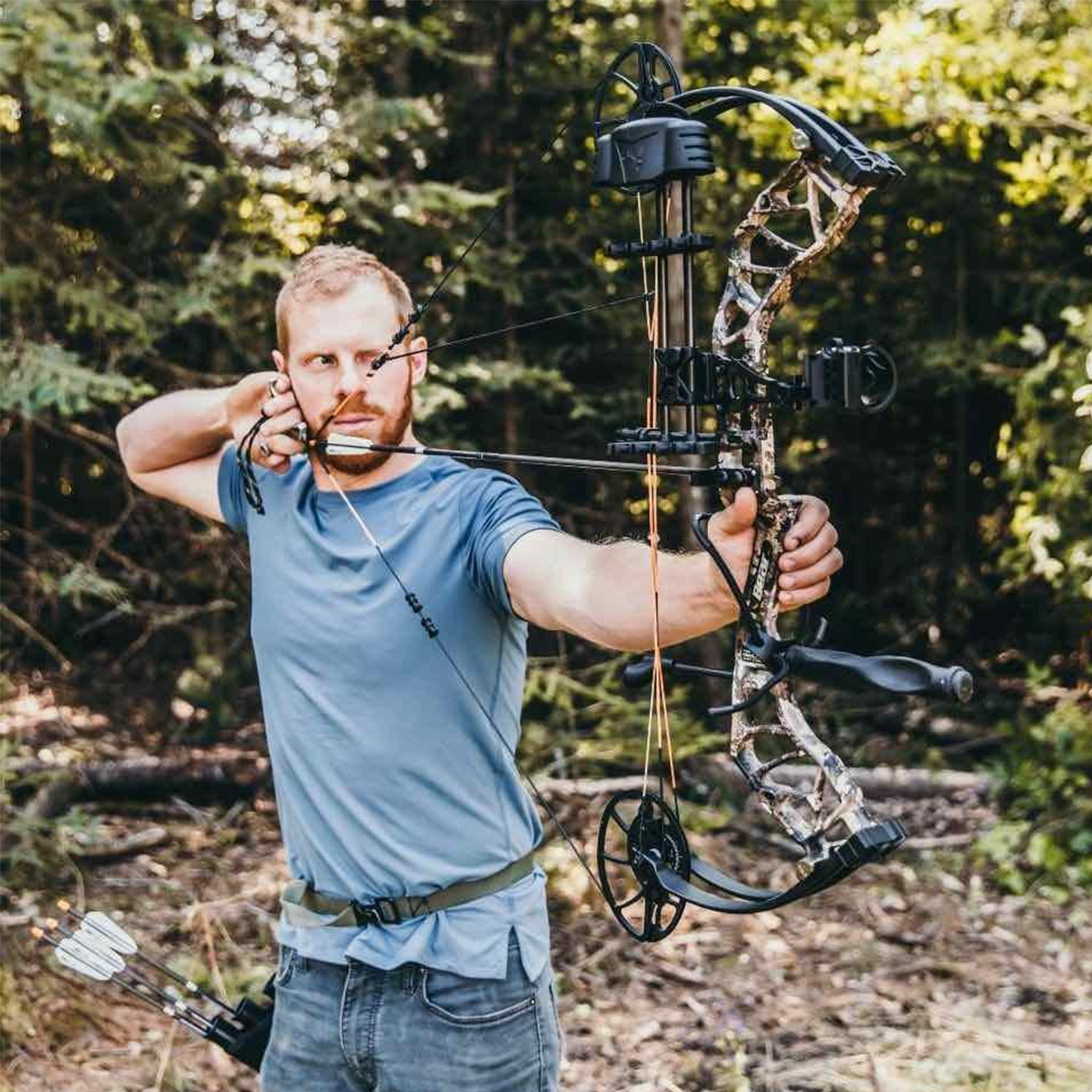 Items that go with this product